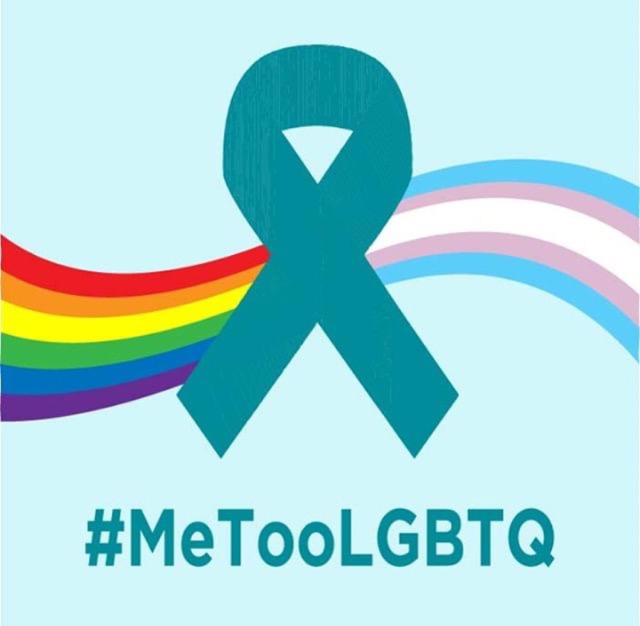 #MeTooLGBTQ
learn | support | heal
Register here: https://sdpride.org/metoolgbtq/
The #MeTooLGBTQ conference was created to increase culturally competent services in San Diego county for victims/survivors of sexual violence who identify as LGBTQ. This one day conference is the first step in a long-term solution.
Nationwide, approximately 4 out of 10 gay men (40.2%) and half of bisexual men (47.4%) have experienced sexual violence besides rape at some point in their lives, compared to 1 in 5 heterosexual men (20.8%). A large majority (61%) of bisexual women and 44% of lesbians have experienced rape, physical violence, or stalking by an intimate partner, compared to 35% of heterosexual women. And 47% of our transgender siblings experience sexual assault in their lifetime.
Registration is open to victims/survivors of sexual violence, interested community members, and as well as mental health professionals and service providers who are looking to create change. Two workshop tracks will allow attendees to participate in interactive trainings, you will hear from a panel of LGBTQ survivors of sexual violence, and receive valuable resources.
Description:
Attendees will learn about the severity and frequency of sexual assault and sex trafficking in LGBTQ communities, how to normalize SA/DV conversations, identify sexual violence warning signs, trauma-informed strategies to support survivors, crisis intervention methods, and more. Full curriculum below.
-For Providers ($40 which includes 5.0 CE's for LMFT, LCSW, LEP, and LPCCs)*
-For Survivors & Community Members ($0 – $15)
Crisis-intervention-trained staff will be on hand to help anyone who needs immediate support.
Schedule: (5.0 CEs)
9:00 am: Registration & light breakfast
9:30 am: Welcoming remarks (15 min)
9:45 am: First Session (1 hr 30 min) 1.5 CEs/CEUs
-Sexual Violence in LGBQ+ Communities: Why should your services address sexual assault trauma?
-Neurobiology of Trauma
11:15 am: Break (15 min)
11:30 am: Survivor Panel (1 hr)
12:30 pm: Lunch (45 min)
1:15 pm: Keynote Address (30 min) 0.5 CEs/CEUs
1:45 pm: Second Session (1 hr 30 min) 1.5 CEs/CEUs
-Sexual Violence and the Trans and Nonbinary Community
-Building Strength and Resiliency
3:15 pm: Break (15 min)
3:30 pm: Third Session (1 hr 30 min) 1.5 CEs/CEUs
-Survivor Advocacy: Interactions With Legal, Law Enforcement, and Government Support Systems
-Strengths-Based Safety Planning: Resources Appropriate for Survivors and Communities
5:00 pm: Closing Plenary & feedback forms (30 min)
5:30 pm: End of Day
American Sign Language interpretation services have been confirmed for this event. We will provide reserved seating for those who use ASL interpreters and those with accessibility needs in the first row. The venue is accessible to all mobility devices. For any other accommodation needs, please email accessibility@sdpride.org two weeks before the event.
Partnering Organizations
San Diego LGBT Community Center, Center for Community Solutions, CSUSM Gender Equity Center, San Diego Pride, North County Lifeline
*CEs provided for LMFTs, LCSW, LPCC, LEP through North County Lifeline