Dancing with the SDAHU Stars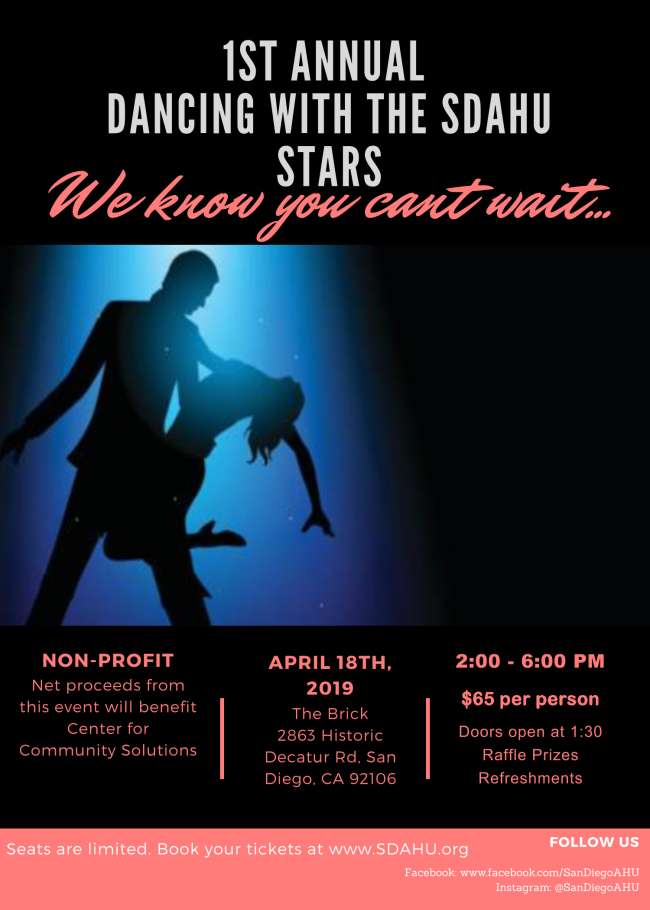 The San Diego Association of Health Underwriters (SDAHU) is presents their first annual DANCING WITH THE SDAHU STARS.
Proceeds from this event benefit Center for Community Solutions.
SDAHU members will be paired professional dancers for a friendly competition!
Doors Open at 1:30 PM | Cocktail Hour: 2 to 3 PM
Show: 3 to 6 PM with Intermission
Additional Highlights include: Raffle and CCS survivor speaker.