Survivors Retreat: Reflections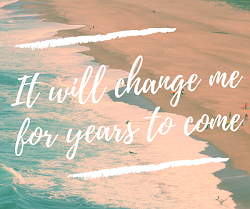 "My favorite part is being able to hang out with friends who understand. The environment allowed us to be independent I really appreciate that."
"The staff are very, very friendly. They made me feel very special. Yoga was very calming and the massage was amazing."
"Thanks to all the staff and people who organized this intimate event. Nicole Teran you are an angel and very dear to my heart and family. You have always been there for me and advocated for me. Thank you for speaking up for me and people like me who are easily lost and ignored."
"I love this retreat! It has shown me about kindness and friendship. I made great friends here today and it will change me for years to come. Thank you for today… take care and God bless!"
"Loved to be part of this retreat, it made me feel loved and cared for. I'm thankful for your kindness, time and effort to put all this together."
"I am appreciative of this pleasant opportunity. I was able to relax and forget about my everyday trials and tribulations. Thank you for this great experience. I hope to see everyone again."
"This was a wonderful experience, most of the time I feel alone or tend isolate myself from social gatherings. I feel that no one understands me. Coming here today made me realize that there are women who look normal, and I would not imagine that they also went through something like me. This allows me to realize that I could allow myself to relax around other people for I might be next to someone who has hidden scars like me. Thank you. Without sharing our stories I felt at ease being around other women, something I have not felt in a long time. This also gave me a goal, I will practice to let go a little with other people. I enjoyed the message, lunch and staff were very welcoming. Everything was just wonderful."
"Thank you for such a wonderful time. It was so relaxing to visit with lovely ladies. My favorite part so far is the amazing cuddly robe that was given to us. It is so warm and comforting. The food was delicious and the volunteers were so wonderful. From the bottom of my heart, thank you!"
"Dearest CCS, thank you so much for such a beautiful, respectful, supportive day. The energy of positivity and hope is inspiring and necessary. I am so honored to share a day amongst women of courage and love. Thank you!"
"I had a lot of fun practicing and learning about yoga. I felt that I learned ways to relax at home and practice self-care. I enjoyed being around other strong women and am grateful that we did not talk about our personal stories. I was nervous coming here and wasn't sure if I was comfortable because I did not want to share my experience and felt I was not ready to hear about the experiences of others. The rule about not sharing made me feel safe and comfortable. I am really glad that I came. The massage was so nice too, it really helped relax my tension."
"I am very thankful I got to be a part of this event. Knowing that you are not alone and getting to recover together is an eye opening and great opportunity to heal together. I want to thank CCS for allowing me to have this special moment with other beautiful amazing women. I hope I get to relive this moment once again. "