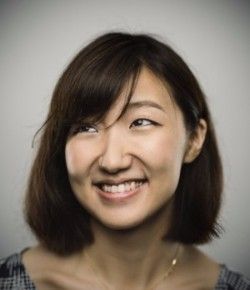 Here are the stories of strength from our clients. See how your gifts to CCS are working to help women, children and families toward their journey to healing.
8 year old Anna came to CCS confused and scared.

A mother of four shares her thanks and hope after experiencing kindness from a stranger

Reflections: In a special day of hope and healing, survivors are able to join together and practice self-care in a supportive, peaceful, and safe environment.

Families don't come to CCS with violence as the only factor in their lives—rather, their lives continue on in spite of the violence, and sometimes they take even more unexpected turns.

"Shonda described the look in her husband's eyes as he held her down and said they were black and empty - and she knew he would kill her."

Elena's immigration status was often used as a control tactic to keep her in her marriage. She was terrified of the idea of leaving the abusive partner, because she feared getting deported. Elena's husband was emotionally, mentally, financially, and physically abusive to her on a consistent basis. Little by little Elena gained confidence and started believing in herself.

As a young single father Jacob came to our shelter scared and looking for help.

Still holding his mother's hand, a bright, beaming 10-year-old peeked his face around the donation room door. "Is that my bike over there?" he asked, his voice edging up in excitement. When the affirmative answer came, he raced over to grab the handle bars and touch the sleek black and green painted frame. "This is SOOOO cool!" he said, calling out to his mother....

At CCS, we believe that relationship violence is a learned behavior - and prevention is key to ending domestic violence and sexual assault. CCS' Outreach Team spends hundreds of hours throughout the year with San Diego's youth to educate them about building healthy relationships.

CCS Prevention Educators serve youth in detention centers by teaching them healthy relationship skills that begin with loving themselves and lead to having healthier relationships in the future. We hear people say that it's too late for these young people. We know that's NOT TRUE!

Brenda was pregnant when she arrived at our emergency shelter (Hidden Valley House), and she had two young children with her. For most of her life, Brenda did not know what a healthy relationship was like because the control that her abusers had over her was "normal" to her.

Ellen came to CCS struggling from a very abusive relationship with her husband shattered her self-esteem and made her believe that she is worthless. Ellen is also the sole caregiver to her 41 year-old son who has a defective heart and lungs, and needs 24/7 attention. The strain of having an abusive partner and the responsibility of caring for her son took its toll on Ellen.

When Natasha came to CCS, her wrist was broken by her husband and he had taken their son out of state. In her mind, because she was not born in the United States, all the rights she had were dictated by her husband who controlled her every move.

Rachel called the police to file a report that she had been sexually assaulted. Extremely frustrated by referrals to different police stations, she finally called CCS' hotline and was immediately placed with our SAVA (Sexual Assault Victim Advocate) staff.

Emma came to our shelter from the hospital due to traumatic brain injury because she was severely beaten and sexually assaulted by her husband. She had severe contusions and lacerations all over her body. At first Emma did not want to take any legal action – for fear that her husband would seek her for revenge after his short time in jail.

Carmen called our crisis hotline seeking help to get her and her son, Dylan, out of their home before her abusive husband returned from work. She feared for their lives. The physical violence got worse day by day. Carmen had no transportation and no money, so our shelter staff met them at the police station and we helped her file a police report, and brought them to our emergency shelter.

Sandra (not her real name) nervously walked into our office with a flyer from her daughter who brought it home from one of our school outreach programs. She had been living with her abusive partner for 16 years and they have a child. She was terrified because her husband used her immigrant status to threaten her, making her believe that she could be deported.

Millie is 7 years old, and this year she will be spending Christmas in a place that is safe and warm. She will believe in Santa and won't be afraid to go to sleep tonight. Tonight Millie won't be listening to her mother scream in fear; she won't cry "stop it daddy;" and she won't hold her pillow over her head to try to disappear.

In addition to our team of nine marriage and family therapy trainees, we are lucky to have Tara Graviss, an expressive art therapy intern, who has generously volunteered her time to implement art therapy for sexual and relationship violence survivors that incorporate our TRIUMPH core competencies: educating clients on the neurobiology of trauma, resiliency skills, empowerment, and trauma-informed services.

Lisa Quinto volunteers at our 24-hour crisis hotline and here's how volunteering has impacted her life. "I've been aware of the impact of intimate partner and sexual violence for a long time – especially the damage it causes to the sense of self and the shame that goes along with it. My work on the hotline feels like I'm contributing to healing of that shame and isolation."

Carmen had left once before, when she went home to Mexico for three months with her five-year-old daughter. She returned, however, due to problems with her mom, and because her daughter was begging her to go back to daddy's.

June of 2012, I was the victim of a sexual assault. I was raped. I immediately began individual therapy for several months. After some time, I could no longer deny my feelings of being alone in my struggle. I felt that I really needed to meet other women that had been assaulted and had a similar experience.

When a woman like me comes into the program, with no identity, low self-esteem, humiliation, and abused by the person who claims he loves me, it is difficult to pick yourself up.

A transition of life, expectations, goals, the future. When I first came in here, it was one of the hardest things I have ever done. I never felt so alone.

I was in pretty bad shape when I started the program. I was very drained emotionally and physically. I had lost all hope and almost all my self-esteem.

One story that stands out in particular involves an 81 year old client and her 60 year old, abusive boyfriend. On a late Friday afternoon, an hour before courts closed, a client walked into the Family Justice Center. In walked our 81-year-old-client whose drug addicted boyfriend had threatened to kill her if she did not give him money to support his addiction. Staff asked her what she wanted her answer was freedom. Immediately we began a petition for a restraining order and a removal order.