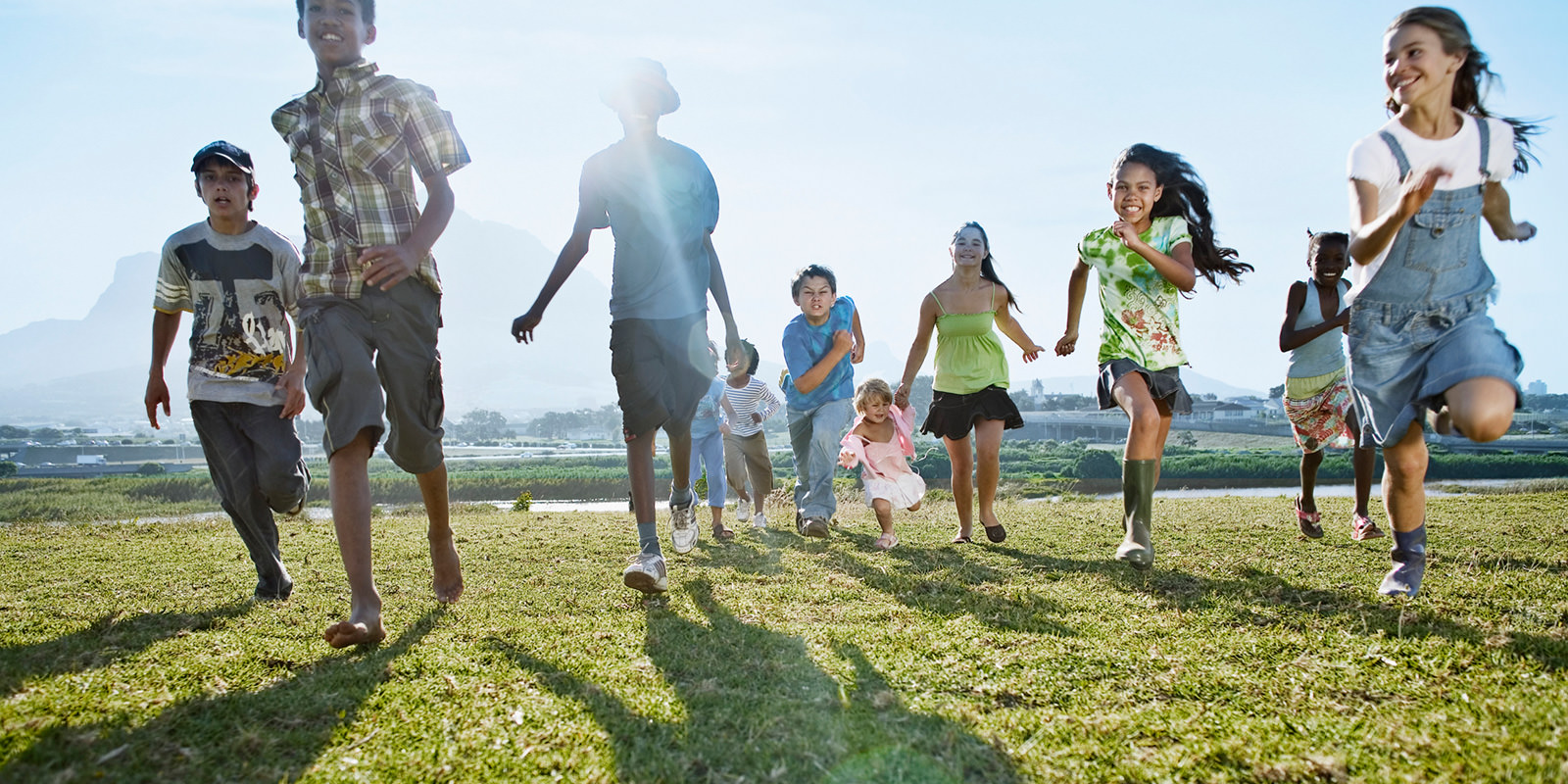 San Diego Summer Activities for the Whole Family
Free summer concerts: 2018 series takes flight at 29 venues around San Diego County

Balboa Park has beautiful picnic grounds and museums that will amuse everyone. Every Tuesday select museums have FREE admission, even better!

Mission Beach, Ocean Beach, Crown Point Park and La Jolla shores all have free first come first serve bonfire pits.

La Jolla Cove has a huge population of sea lions, and there are lots of delicious restaurants and fun shops just around the corner.

Summer Movies in the Park hosts free family friendly movies every weekend in different parks throughout San Diego County. Check out their website for showtimes and location details.

Go tide pool exploring! Point Loma and Wind and Sea Beach each have beautiful tide pools where you can observe sea stars, anemones, crabs, and if you're lucky, you might even spot an octopus!

Ruben H. Fleet Science Center has huge telescopes set up and docents will help you take in the night sky. They also host astronomer-lead planetarium shows

Torrey Pines State Natural Reserve has beautiful walking trails (kid friendly) that end on the beach. Perfect for fun exercise and a beach day all in one.

Old Town's historic buildings are free to walk through and offer a hands on history lesson of San Diego's past.

Go bird watching! San Diego has over 500 species of birds and great places to find them.

Visit Lake Miramar! This beautiful lake has extensive walking paths, fishing and beautiful picnic areas.

Help the kiddos get in touch with their artistic side at Art Produce in North Park.

Explore the murals in Chicano Park, a beautiful cultural site that represents the history and strength of the Barrio Logan community.

Visit the Cabrillo National Monument and be sure to ask at the visitor's center for the "just for kids newspaper" which helps little hikers understand the history and significance of the site and its surrounding area.

Sanford Children's Library hosts a number of different classes and activities.

Pick up some veggies at the Farmers Market. San Diego county hosts 50 different farmers markets. You can find one any day of the week.

Courtyard in Seaport Village has a live salsa band, and instructors to help guide you through the steps of salsa for free.

Visit the New Children's Museum every 2nd Sunday of the month and admission is free!

Camping in San Diego is a free and easy way to escape without going too far.

North Park hosts a monthly art walk the second Saturday of each month from 6-10 on Ray Street. You can browse local galleries and artists and enjoy good food and live music.

Register for summer camps. San Diego has many affordable camp options. The YMCA and Boys & Girls club are a few good places to start looking.
Safety Tips & Resources
In just the last few weeks, thousands of children in our community have been celebrating the end of the school year and the start of summer vacation. As children look forward to a few fun-filled and homework-free months, parents should be thinking about how to keep their children safe this summer.
Some of the same things kids love so much about the summertime—sunny weather, swimming, travel and freedom—can be dangerous and even deadly when summer safety rules get lost in the chaos of new schedules and activities.
Kids in Cars
There's more to worry about than just sunburn when the temperatures rise this summer. One of the most common ways a child suffers heatstroke is when they are left alone in a vehicle. NEVER, under any circumstances, leave a child unattended in a parked car.
Since 1996, there have been at least 150 documented cases of U.S. children who have died as the result of being left or trapped in a hot, parked vehicle. And since 1998, the number of deaths has averaged 32 a year nationwide.
After only 10 minutes, the temperature inside an enclosed vehicle rises an average of 19° F. After 20 minutes, the interior temperature can climb almost 30° F. That means that even mild summer heat can turn a parked car into an oven.
Seatbelts
And speaking of cars, be aware that there are new seatbelt laws for children this summer. New age requirements for children to be secured in booster seats take effect July 1 in Virginia. Children riding in motor vehicles will be required to be properly restrained until they reach eight years of age. Currently, the law requires a child safety seat for children through the age of five.
Additionally, the new law requires rear-facing child seats be placed only in the back seat of a vehicle. If the vehicle does not have a back seat, the device may be placed in the front passenger seat, provided the airbag has been deactivated, or there is no airbag equipment.
Sun Safety
Kids may squirm and complain when you insist they wear sunscreen or a hat when they're playing in the summer sun. But if they resist they're risking more than just temporary, uncomfortable sunburn. More than 1 million Americans are diagnosed with skin cancer each year, and early childhood sunburns are a major risk factor for the disease's development in adulthood.
All kids, especially those with a fair complexion and freckles, have much more sensitive skin than adults, and are much more likely to get dangerous, blistering sunburns.
The American Cancer Society suggests a sunscreen with an SPF of 15 or higher. Remember to reapply sunscreen frequently – about every 2 hours. Try one of the easy-to-use, spray-on or colored sunscreens that make it fun and easy for a child to help with the application. It is also important to remember that Sunscreen products can lose their effectiveness over time, and products that have changed color, dried up or changed consistency should be thrown away.
Pediatricians discourage heavy sunscreen use for children less than six months of age. When it comes to babies, apply just a small amount to a baby's face, hands, and neck. The better option for infants is to dress them in light clothing, sunglasses, and hats; and to keep them in the shade as much as possible.
Keep in mind that sun protection isn't just for hot July days at the beach. Dangerous sunburns can occur even when it's cloudy or downright chilly. If your kids are going to be outside for any length of time – especially during the peak sunlight hours between 10 a.m. and 4 p.m. – make sure they are properly protected from the sun.
Water Safety
Summer is all about splashing – at the beach, at the pool, or just in the sprinkler in the backyard. But for kids who are unsupervised or who overestimate their abilities, a quick swim can quickly turn tragic. When it comes to water safety, there are a few rules to remember and enforce:
Never swim alone, no matter how old you are.
Make sure that your kids stay in shallow water until they're experienced swimmers.
Never allow your children to dive in unfamiliar waters; submerged rocks or other obstacles could cause serious injuries.
Swim in designated areas with a trained lifeguard on duty, if possible. If you're at a private pool or beach, make sure that you have a cordless or cell phone immediately available to call 911 in case of emergency.
Backyard Safety
When your kids head outside, you also need to keep them safe from heatstroke. Make sure that they drink plenty of water, especially if they're participating in outdoor sports.
To reduce the risk of insect stings and bites, insist that your kids wear light colored clothing and shoes when playing outside.
Keep children away from lawnmowers and outdoor power equipment. Kids can suffer severe burns and cuts from hot engines or sharp blades.
Supervision
For parents who are working full-time when their children are out of school for the summer, these months can be the most stressful time of the year. How can you keep a child occupied, safe, and supervised while you're at work all day?
It is generally recommended that children under eight should not be left alone for any period of time. Find a babysitter over the age of 13 whom you can trust, or look for inexpensive day programs run by your community recreation centers or libraries.
You could also try to organize a playgroup with some of your child's friends from school – parents can trade off times to plan activities and outings with a group of kids.
If you choose to leave a child over eight unsupervised for a few hours at home, make sure that he or she is comfortable being left alone.
Post emergency contact numbers near every telephone.
Practice some hypothetical situations with your child – like what to do when an unexpected visitor rings the doorbell.
Call home whenever you can to check in with your child.
Good Touch, Bad Touch
While your kids are out of school, they may have a number of different babysitters and caregivers. Sending a child to a neighbor's house, a summer camp, or on a trip with a friend's family can be a great way to keep your child active – and give you a break for a little while.
But it's crucial that you know and trust the person supervising your children. If you haven't talked to your kids about unwanted sexual touching yet, please do so before placing them in someone else's care, even for a few hours.
Your child should always know how to contact you in case of emergency, and they should also know that you will listen to them and believe them when they are scared or confused.
Teens and Sex
The summer months also mark the time of year when teenagers are most likely to become sexually active.
More teens have their first sexual experience in June, July, or August than during any other season.
If you are the parent of a teenager, make sure that you have talked to him or her about sexual safety, responsibility, and health.
Reading!
It's important to focus on the physical well-being of our kids during the summer months – which pediatricians call "trauma season" because of the spike in accidental child injuries. But remembering to keep your child's brain active is equally essential.
Keep age-appropriate books, magazines, and newspapers around the house to help spark the interest of a young reader.
Listen to books-on-tape or on CD as a family during long car trips.
Lead by example – if your children see you reading a novel or a newspaper, they will be more likely to become interested too.
Encourage your child to write letters to a school friend who is traveling in a different state for the summer.
Help your child create a summer scrapbook with photos, postcards, and captions.
And the biggest summer safety tip of all: remember to have fun and relax!
And remember, all aspects of parenting can be tough, but finding help doesn't have to be. Don't be afraid to ask for help!