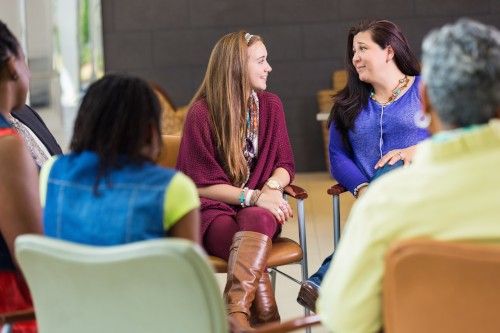 Center for Community Solutions (CCS) Counseling Department offers individual and group therapy to survivors of intimate partner violence and/or sexual assault. The counseling team works with individuals of all ages, genders and sexual orientations. CCS therapists are trained in trauma-informed techniques focusing on short-term interventions to address the immediate effects of these traumatic events. 
Services offered in Pacific Beach, Escondido, and El Cajon.
Flexible scheduling available Monday through Friday.
Available in English and Spanish.
Child therapy available. Click here for more information.
Interested in services? Call one of our locations to begin the process. Please be sure to leave instructions on how to safely return your call and if staff can leave a message.
Pacific Beach: 858-272-5777 ext. 7000
El Cajon: 619-697-7477 ext. 7000
Escondido: 760-747-6282 ext. 7000
If you are in immediate danger please call 911 or the Access and Crisis Line: 888-724-7240
CCS' toll-free, domestic violence and sexual assault hotline is available 24 hours a day: 888-385-4657