MANY
THREADS,
ONE
MISSION

2019 marks the 50th anniversary of Center for Community Solutions. Since we started in 1969, we have made a significant impact in the lives of thousands of individuals affected by intimate partner violence, sexual assault and stalking.  These accomplishments and strides would not have been possible without the tireless commitment and support of community members like you.  
We invite you to join us in celebrating and supporting the ongoing effort to end the violence and start the healing.
50th Anniversary Gala
Wednesday, June 5, 2019  |  6:30pm
USS Midway Museum
The 50th Anniversary Gala is a benefit fundraiser honoring the legacy of Center for Community Solutions founders, supporters and survivors. The gala features sunset dinner, cocktails, and live music atop the USS Midway flight deck, followed by an event program with celebrity keynote speaker, Geena Davis and live auction.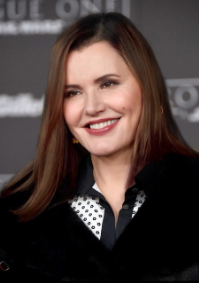 Keynote Speaker   |   Geena Davis
Academy Award winner Geena Davis is one of Hollywood's most respected actors, appearing in several roles that became cultural landmarks such as Thelma and Louise, A league of Their Own, Tootsie, Beetlejuice, and Stuart Little.
Geena Davis is not only an Oscar and Golden Globe-winning actor, but is widely recognized for her tireless advocacy of women and girls. She is the Founder and Chair of the non-profit Geena Davis Institute on Gender in Media, was appointed Special Envoy for Women and Girls in ICT for the UN's International Telecommunication Union (ITU), and is an official partner of the UN Women.
Sponsorship
Sponsorship includes benefits to both of our anniversary fundraising events, 50th Anniversary Gala (June 5th) and Tea & Tonic (October, time/date TBA), and provides access to a premier target audience with an anticipated combined attendance of over 1,200 community members, businesses, corporations, philanthropists and civic leaders. 
Click to view Sponsorship Opportunities. For more information, please contact Kimberly Jenks, Special Events and Marketing Manager at (858) 693-2369 or kjenks@ccssd.org
Directions
USS Midway Museum
910 N Harbor Dr, San Diego, CA 92101