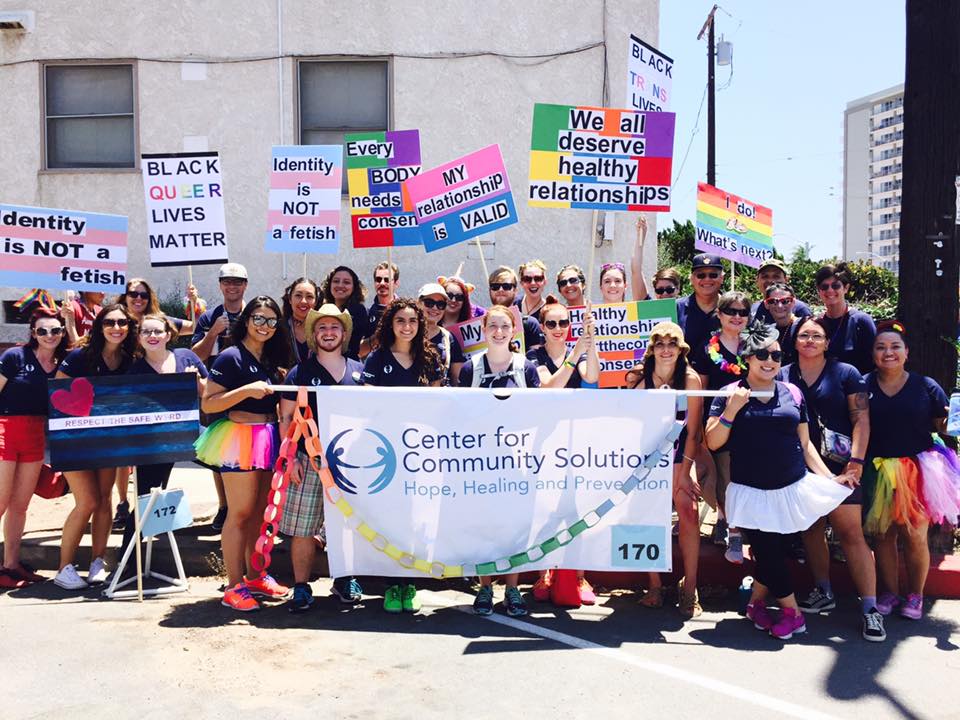 CCS joins the San Diego Pride efforts to offer resources, prevention and education around our vision for all people to live full, free, expressive and empowered lives in a safe, vibrant, healthy and peaceful community.
Here are a few ways to get involved with CCS at San Diego PRIDE:
PARADE: Friday, July 15, 8am
We invite all to march with us! Email aaguilar@ccssd.org to get detailed information.
MUSIC FESTIVAL: Friday, July 15 & Saturday, July 16, 9am-9pm
CCS trained volunteers and staff needed for our music festival booth! Please email for more info. ALL - please come visit us and learn more!