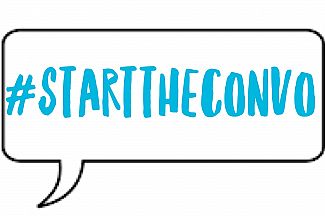 Heroes come in all shapes and sizes.
For one Stanford student, they came in the form of two Swedish men on bicycles.
WheelsForHer.org has partnered with Center for Community Solutions' #StartTheConvo campaign in a call to action for every member of our community to give their support and #StartTheConvo around preventing sexual violence. By joining in these initiatives, we stand in solidarity with all survivors of sexual assault, and our role in ending sexual violence.
The highest incidence of rape affects mostly young women between the ages of 16 and 24.  Don't be a bystander! It's time to talk with your friends, family, and loved ones!   Let's Start the Convo! 
Join us as we #StartTheConvo!
Take Action